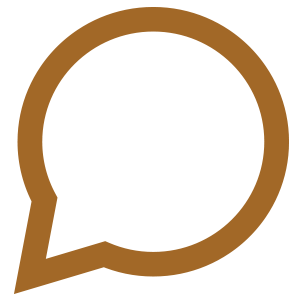 Alan & Staff has always shown concern for our business insurance needs since day one. They have always been available to answer all questions needed. We have always received fair pricing from them and appreciate the tantativiness of the staff.
Mike Trinagel
Personal Touch Auto Body
Wonderful agency to work with when it comes to my commercial insurance needs, as they handle our policies like we were family
Jim Byron
The Allan Twitty Insurance agency has been my broker now for over a decade. The confidence I feel in the quality of staff and insurance supplied is second to none. Especially since being self-employed I like knowing all of my insurance needs are taken care and it's one less thing I have to worry about.
David Ramella
Bucks County Chiropractic
I have been doing business with the Allan Twitty Insurance Agency for many years. He, his wife and the staff is very knowledgeable and helpful. Specially Allan Knowledge about the business policies is the key to his successful businessman.
Kamran Khan
I have had a relationship with the Allan Twitty Insurance Agency since July, 2003. I have always been treated very well by the Agency's Employees and Owners. I handle insurance for a number of separate LLC's and my insurance needs are always handled in a professional and time sensitive way. I will continue my relationship with the Agency until the day I retire. I have also recommended the Agency to many of my LLC's gasoline dealers in need of insurance agents.
Cheryl Lockwood
I was very happy with Michelle and your team. She answered all my questions as well.
A. Kinglner
Michelle Maurer has worked directly with us and she has been extremely responsive to our questions.
Carolyn Elwood
Great Customer service! Michelle is incredible!
Joyce McGlasson
Finding a significantly lower price for any insurance after asking if it was possible
David Vieni
Very Friendly and personally assists you with any questions and needs. They go above and beyond to serve their clients.
Darlene Henson
What else is there to say. The Allan Twitty Insurance agency seems to know my insurance needs better than I do.
David Ramella
Hello Allen,you guys were great! Prompt and great rates! Thank you!
Scott Reynolds
Answer all my questions and I'm a pain
Arden Frazin
Whenever I call with a question, it is answered immediately. The service is prompt and usually saves me money
Annette Khazadian
We love you guys – Michele got us excellent rates and is always so efficient and fast in getting us paperwork
Christine Ricotta
Very helpful go out of the way to find the best coverage and price.
Christine Cataldo
We are a long time client of Allan Twitty and are very satisfied. They are a pro-active team.
David Jefferson
I appreciate the fact that someone always gets back to me in a timely manor. I would not hesitate to recommend them.
Angela Maida
Calls before cancellation issues and always courteous when called for information
John Williams IV
Leave Us Your Feedback About Our Services